Teeth Whitening in Edmonton, AB
When you're unhappy with your smile, you might smile less. You might even feel ashamed or embarrassed because of your natural reaction to happiness.
That's painful. You deserve a great smile. We can help.
Our Dental clinic in Edmonton, AB offers teeth whitening services. We can whiten your natural teeth to the perfect shade, matching it to your complexion. And by eliminating stains and giving you tips on how to keep your teeth white, we'll keep your smile looking incredible for years to come.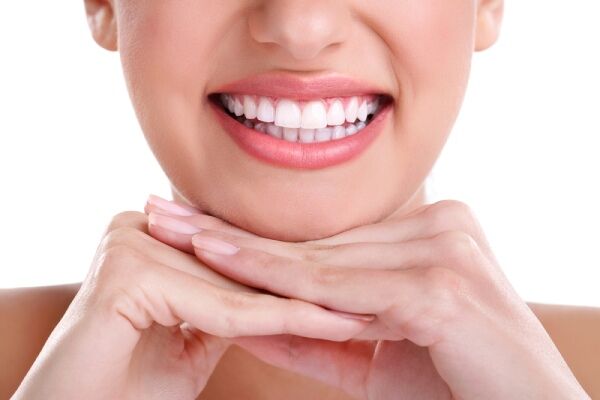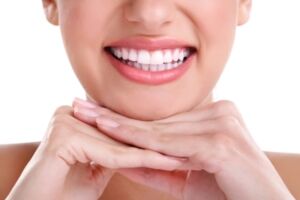 Foods that Leave Stains
The biggest cause of discolouration is from staining created by ingesting certain foods. These stains get absorbed into your teeth – that means stained teeth can't just be brushed clean with whitening toothpaste!
Acidic foods are particularly bad for surface stains because the acid helps them leach into your teeth. Particularly colourful foods can be bad news, too.
Some of the foods that can cause tooth discoloration include:
Coffee
Red wine
Tea
Sports drinks
Berries
Curry
Beets
Dark vegetables
Foods with tannins, like wine, are notorious for causing surface stains. In fact, tannins were used to tan leather. In other words, they're utilized to stain things.
We're not saying you can't enjoy a glass of red wine. When you come into our clinic for a teeth whitening procedure, we'll give you oral health tips on how to keep your teeth from staining, even if you drink 3 cups of coffee every morning.
Teeth Whitening Treatment Options
Not all discolouration is caused by staining. That means the first step on your teeth whitening journey should be a trip to the dentist's office.
We'll go over the teeth whitening options that are available. In some cases, you may need a treatment that's unrelated to teeth whitening. Dead teeth or tooth decay, for example, can begin to turn black. In those circumstances, you may need a root canal before the whitening procedure.
Take-home options
Take home teeth whitening is the most popular option. You get the power of dental grade teeth whitening with the convenience of over-the-counter home teeth whitening.
Our teeth whitening agent is much more effective than over-the-counter options, however. First, our whitening trays are custom-made to fit snugly over your teeth. We give you powerful whitening gel that isn't available in pharmacies. You'll use just a small amount of gel on the trays. Put them over your teeth for the prescribed amount of time, and you'll see amazing results in just a few sessions.
In-office options
Looking for instant results that we can carefully control? Try our in-office whitening.
We use a state-of-the-art, light activated whitening gel that works so fast, professional teeth whitening treatments only take about 20 minutes. We can repeat the treatment as many times as you'd like to remove surface stains, working our way toward the perfect shade of white for your teeth.
Cost of teeth whitening
Teeth whitening is one of the most affordable professional cosmetic treatments on the market. Our in-office teeth whitening costs under $1000, while our take-home trays cost under $500.
There's no use considering the cost without considering the benefits, however. When you have discolourations that can't be remedied with over-the-counter whitening products, professional whitening is the way to go.
You can't put a price on the feeling that comes with a beautiful smile.
Book an Appointment Today!
Our dental clinic in Edmonton, AB is currently accepting new patients. If you want a teeth whiteing, give us a call! We'll conduct a full evaluation and determine what teeth whitening treatment is best for you.
Get your brighter smile back – call Our Dental office to book an appointment.